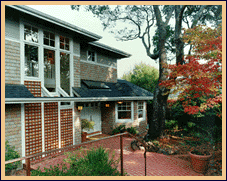 Jeff Hicks Construction has been in continuous operation since 1977 providing quality construction and the utmost in customer service and reliability. A diverse community of individuals, public organizations, companies and professionals throughout Marin County relies upon our expert advice, experience and reputation.

As a native of Tiburon, I received my bachelor's degree from the University of California, Berkeley, in Forestry & Conservation before receiving my contractor's license. My familiarity and knowledge of Marin County extend to active involvement in the Mill Valley Rotary, sponsorship of Mill Valley Little League teams and support of the Mill Valley Schools' Foundation "Helping Hands" project. As a lifelong resident of Marin, I have owned and intensively remodeled 3 homes in the Mill Valley area. I am currently remodeling my residence in San Geronimo Valley.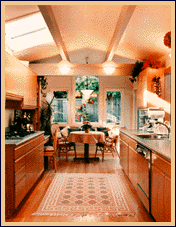 My staff and I will work with you to carefully plan what you want done, what it will look like when it's finished and to determine how much it will cost before starting the project. We very often video our projects before, during, and after completion. The videos and/or photographs are kept as part of your projects' permanent record in our archives to assist us in discussions with subcontractors and other related persons. When detailed designs and drawings of the project are necessary we can refer you to a number of successful and innovative designers & architects who can place on paper what you have in mind.
We guarantee all the work we or our subcontractors perform. It's that simple. We celebrated our 25th anniversary in 2002, we have always guaranteed our work, and will continue to do so.
Many of the personnel on my staff have worked with me for over 5 and up to 17 years. They understand the importance of efficiency, punctuality and courtesy. You can expect to meet the most professional construction staff in the industry with Jeff Hicks Construction.
Our objective is to provide you with the highest level of customer satisfaction. Attention to detail doesn't end when your project is completed. You can call upon us regarding any issue before, during, and after your construction.
Office hours are 6:00 AM to 5:00 PM Monday through Friday. Voice mail & fax machines are available 24 hours a day. Please feel free to make an appointment and visit us at our office and construction shop in Mill Valley.
We are here for all your construction needs
Complete Home Remodels
Kitchen & Bath Remodels
Room Additions
Decks and Fencing
Retaining Walls & Foundations
Driveways
Skylights, Windows & Doors
Leak Investigation & Repair
"Handyman" Projects
Inspections
Forensic Deconstruction & Repair
Insurance Repairs
We look forward to hearing from you soon.
Sincerely,
Jeff Hicks, Owner